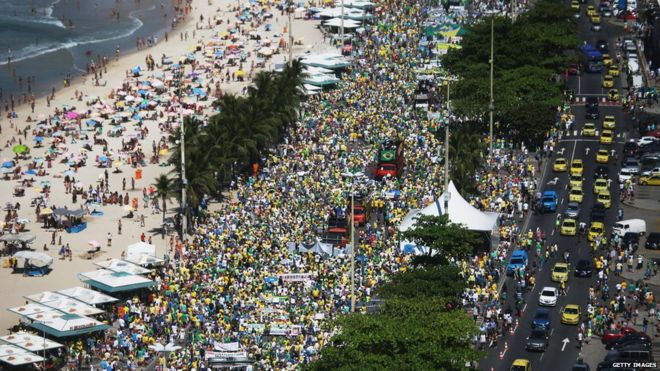 Thousands hit the streets of several Brazilian cities last Sunday to protest against president Dilma Roussef, former president Luiz Ignacio Lula da Silva and their political party and to call for an end to corruption. 

Corruption is almost like a bad cold that you never fully get rid of. For many people, corruption is something inherent of us as humans - wherever there is money and power, you have someone corrupting or being corrupted. 
If we look at things from that perspective, the title question of this post seems a waste of time. But for others, corruption has a cure. 

While watching some YouTube videos, I came across this excerpt of an interview of current Leader of the Opposition to the Trinidad and Tobago government, Dr. Keith Rowley, who seeks to answer the question.
According to Rowley, people only engage in corruption because (choose the correct answer)
they always choose to do the wrong things

the system does not punish corruption doers

it is a genetic disorder that is hard to control
Rowley lists three conditions for corruption. Complete his sentences by watching the video again, if necessary.

(Check your answers at the bottom of the post)
If you have systems or ......... for wrongdoing, corruption will ..............

If good people see a handful of bad people doing bad things and getting away with it, then it becomes ............ to good people.

Persons who otherwise would not have misbehaved, would be ............... to misbehave, if the systems that are operating don't hold people ...............